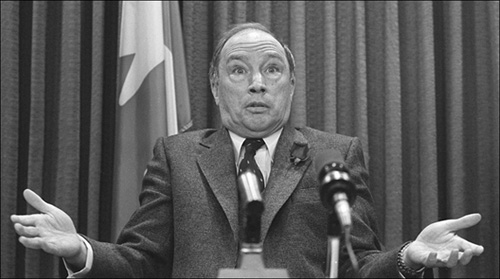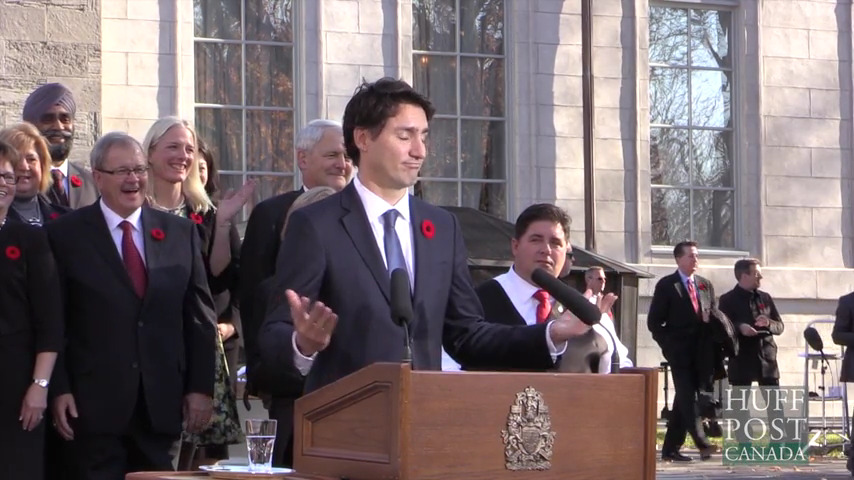 In chapter one, we saw the young hero climb the political ladder and confront the ogre in his cloud fortress. After he was killed, the jinn mysteriously disappeared from sight, as often happens in storybooks. Meanwhile, Justin and his band looked at the mess the giant left behind.

Whew! Piles of unspent cash, papers strewn on the floor, edicts cancelling scientific research and slashing funds to Canadians helping Palestinian refugees, laws abetting toxic oilsands production. A picture of world leaders who signed the Kyoto environmental protocol lay smashed on the floor.
The band's first decision was to stop bombing natives in Syria and Yemen, to pull Canadian forces from Iraq, to pledge a renewed tradition of Canada as a peacemaker and friend. Justin's choice for foreign minister, the shy intellectual Stephan Dion, himself had fought the ogre as leader of the Liberals from 2006 to 2008. But he had been surrounded by timeseekers and was pilloried mercilessly by the media. Just too nice. As a result, the NDP was able to profit from the Liberals' disarray, and under their own tragic hero, Jack Layton―on his death bed―beat out the Liberals in 2011. The jockeying of the insurgent rivals let the ogre run riot and increase his havoc, to the horror of the helpless people.