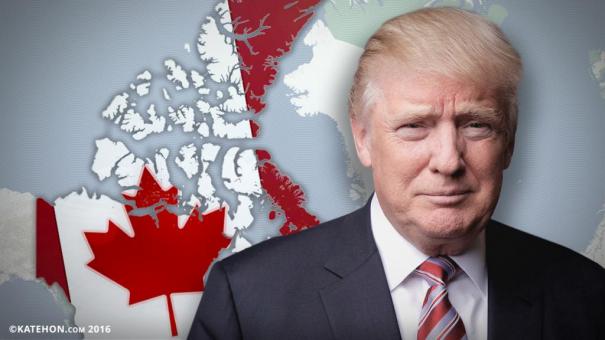 The shock election of Donald Trump has thrust Canada into one of the most perilous periods of its existence. Our relationship with the United States, upon which so much of our security and prosperity depends, has never been more uncertain.
Canada's staid liberal-conservative political map on most economic issues and even social issues has been relatively flat. Conservatives in Canada, like in the US, are what Trump supporters (really just Tea Party lite) call "cuckservatives" -- cuckolded by the liberals on both economic and social issues (free trade, global warming, feminism, abortion, affirmative action, gaylib).
Canada just emerged from a nasty Conservative decade last year, a mix of cuckservative on social issues (to steal Liberal votes) and Trump old-time conservative on environment and energy (to carry out Harper's real agenda). Canadians breathed a collective sigh of relief to be done with him.
So Canada is a bit of a foretaste of what is to come for the US. Harper was a Trumper on global warming and environmental policy, withdrawing from the Kyoto Protocol and showing little interest in the Paris negotiations. It was a shameful period, with environmental research gutted, scientists muzzled so as not to raise red flags, the environmentally destructive Alberta tarsands boondoggle, plans for pipelines to the west, east and south to the US.