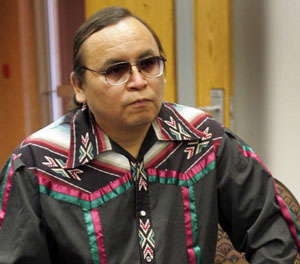 The return of Omar Khadr from Guantanamo, Canadian Islamophobia, and a trip by a native leader to Iran make Harper's human rights award an embarrassment, says Eric Walberg

After 10 years in Guantanamo, former child soldier Omar Khadr, the last Western national being held there, was finally repatriated last week after years of mistreatment. The illegality of the procedures used against Khadr from day one mean that the Canadian government faces a multi-million dollar law suit for damages. Various court cases against the government failed to convince it to expedite his return, until the US government finally pulled the plug, forcing the Canadian government to take him after his plea of guilty to various charges, clearly made as the only way to end his ordeal and give him hope of eventual release.

At the same time, Egyptian Prosecutor General Abdel Meguid Mahmud has issued arrest warrants for Canadian Egyptians Nader Fawzy Jacques Attalla of Montreal, claiming they were involved in the production of the film "Innocence of Muslims", which defames Islam and led to the death of dozens including the US ambassador to Libya, and the closing of Canada's embassies in Egypt and Libya (since reopened). Of course, both Coptic Christian activists insist on their own "innocence". Attalla asked for police protection, claiming he and his family in Egypt are now targets of potential violence, calling the arrest warrant issued by the prosecutor general a "fatwa". As if to confirm his own guilt, Attalla said, "Egypt was exporting civilisation before and now it's exporting terrorism and killing and hatred." It will take some doing for the Conservatives to finesse this diplomatic tangle.