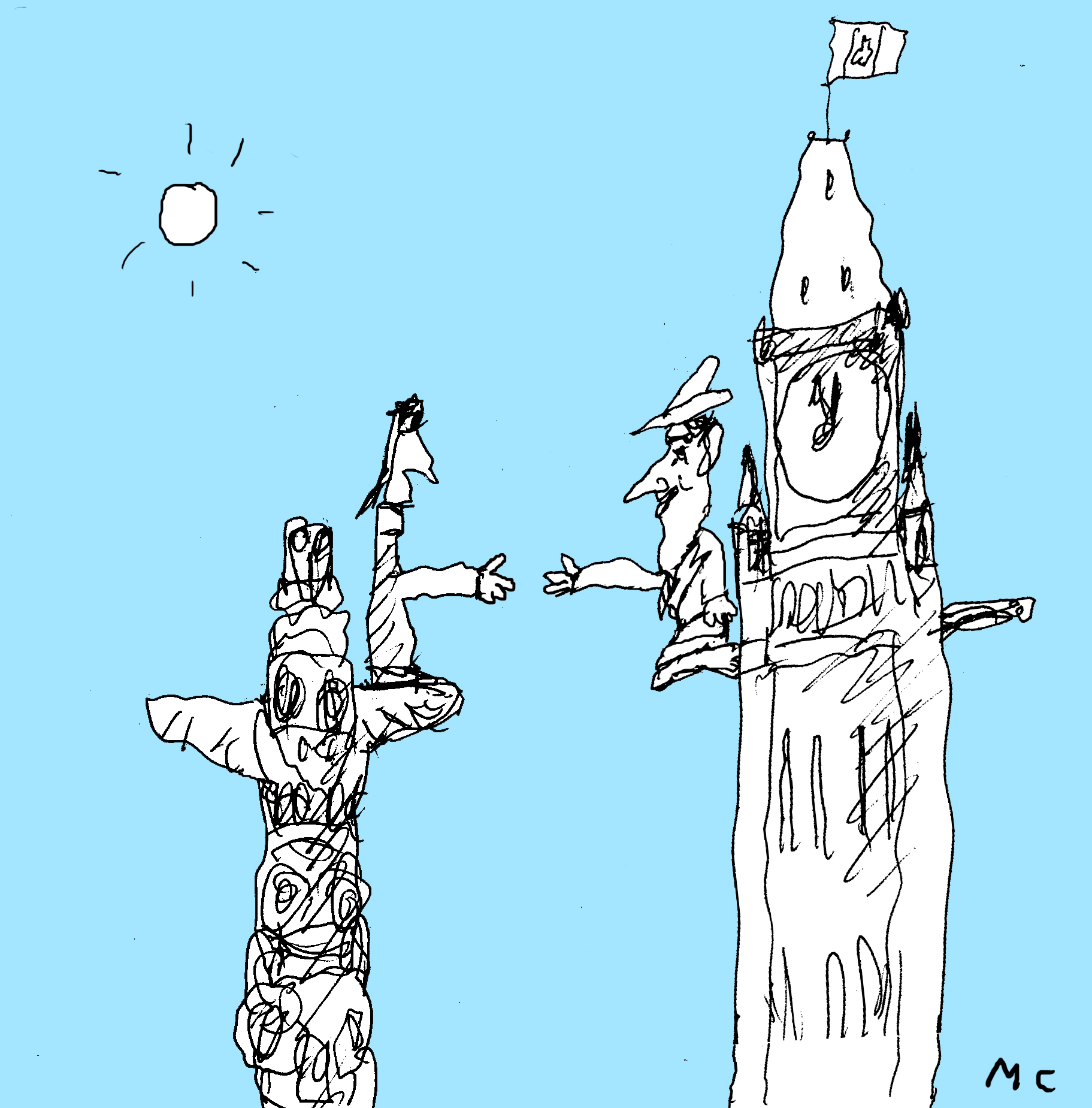 The constitutionally guaranteed rights of Aboriginal Peoples in Canada are not an inconvenience but rather a sacred obligation. Our futures are inextricably intertwined. When I say that we must complete the unfinished work of Confederation, I mean that Canada needs a renewed, nation-to-nation relationship with Aboriginal communities.

Not a month into
his reign
, and Justin's problems are rushing to meet him. The ogre was not only on Parliament Hill, but on a much higher mountain top, one that stretches around the globe, creating a very complex geopolitical map.
The French suicide bombing killing 129 on November 13 was immediately called "terrorist" and was indeed nasty, but is really a revenge match in the Great Games series in which France has been one of the stars. The latest chapter in that saga began, appropriately, at a football match between Crusaders France and Germany, ratcheting up the global temperature in the West. A kind of political global warming, which deniers insist is caused by a few nasties who must be ruthlessly killed, even if it means killing thousands of innocents.
This has been the traditional policy of the ogres on high, who are dull but have lots of very nasty weapons, and only disdain for their native peoples, never understanding why they get the odd firecracker under their seats. They have been terrorizing the world for centuries, so it's hardly surprising that the victims should go for revenge, however lamentable this may be.