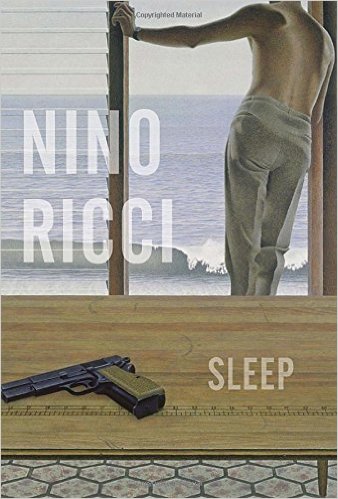 A review of Nino Ricci
Sleep
(2015) and Richard Linklater
Waking Life
(2001)
Ricci's latest novel,
Sleep
, inspired by
his own sleep disorder
, is really more a fun text book on the latest brain research and the blind use of powerful drugs to alter--and possibly restructure (who knows?)--the brain. It's like a 'don't smoke' ad that's actually informative and hilarious, with a classic 'death of a salesman' plot moving it along.
The complexity of the brain and the perilousness of the chemical warfare we casually inflict on it is far greater than, say, sending a man around the moon or deploying star wars 'defense' systems. Imagine your brain: a ball the size of a large fist, crammed with
billions
of neurons, brain cells, a tiny Mission Control module, with dozens of centres, some highly specialized, some working in tandem with others, a fantastic electrical grid.
The more scientists reveal about the workings of the brain, the more questions arise. Enter profit-hungry pharmaceutical companies, developing ever new drugs, testing them as quickly as the lax laws allow, where concern for long term effects (there could be many, far reaching, varying among various brains) is cavalierly ignored.

Killer candy floss