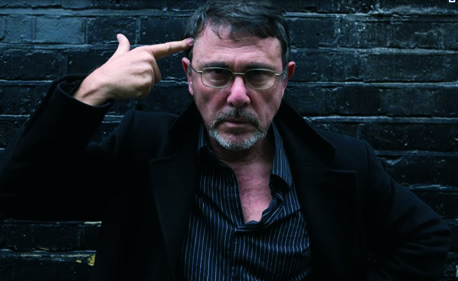 For years now, I've known there was something wrong when my well-meaning anti-Zionist Jewish friends found it necessary to join Jewish anti-Zionist groups opposing Israel. In the US, Jewish Voice for Peace, in Canada, Not in Our Name; in Britain, Jews Against Zionism -- every country has its group, usually more than one. "I am a Jewish witness against Israel," I would be told. Sounds good, even brave. Sand's latest deconstruction of Jewishness and Israel,
How I Stopped Being a Jew
(2014), makes it clear why my suspicions were well founded.
Barely 100 pages, it is a page-turner, a precis of his earlier more scholarly works, arguing that the romantic, heroic age of Jewish nationalism, as embodied in the creation of a Jewish state, is coming to an end. Israel will not disappear, but it is an anachronism, an embarrassment in the postmodern age. A reminder of the horrors of Nazism, but not as the Zionist crafters of the "holocaust industry", or "holocaust religion", would have it. The Zionist project is exposed by Norman Finkelstein, Noam Chomsky, Gilad Atzmon, Israel Shamir and many more Jewish critics as reenacting the same policies of yesteryear. A flawed answer that is doomed, "
an insidious form of racism
".
For the Israeli Sand, the Jewish "national" identity is a fraud (an Israeli identity is fine); the only viable Jewish identity is a religious one, and as a nonbeliever, he logically concludes, "Cogito, ergo non sum."