The Leaders of Change summit 13-14 March in Istanbul was hosted by the Turkish Futures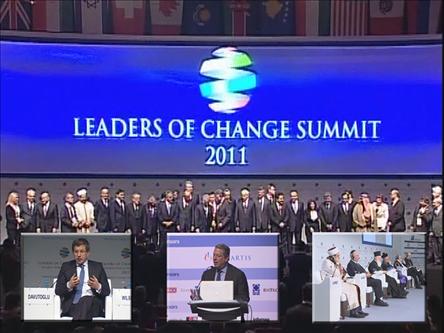 Researches Foundation (TUGAV) founded in 1987. The theme was "Changing to meet, meeting to change", emphasising the radical changes in policymakers' thinking now taking place and the importance of sharing new ideas to address the urgent problems facing particularly the Middle East.
The summit was the first of what TUGAV President Ahmet Eyup Ozguc plans to be an annual forum supported by the Turkish government and Istanbul University. Just as the G8 is losing out to a more representative G20 in global economic decision-making, the Turkish organisers intend that such summits can shift attention away from gatherings such as the elitist World Economic Forum (WEF) and provide a more democratic platform for voices of change.