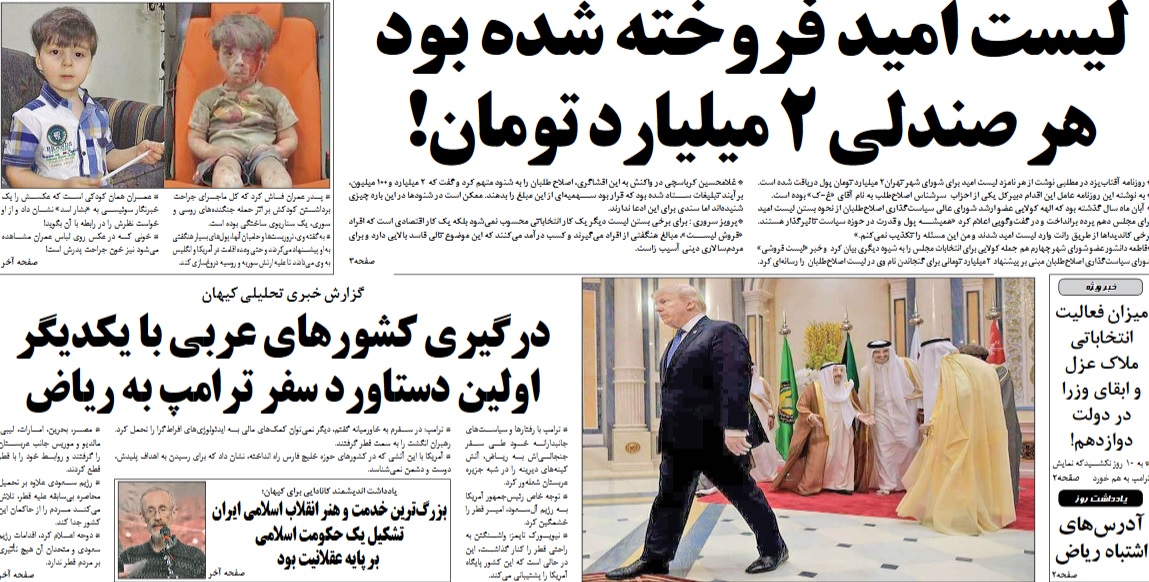 Persian
http://kayhan.ir/fa/news/105682
In commemoration of Imam Khomeini's death
1)
The king of Saudi has recently called Iran a source of terrorism. Is there anything you want to remind king Salman that shows him who is the real responsible of terrorism?

From promoting Osama bin Laden, to 9/11 itself, and on to Syria and Yemen, the evidence of Saudi support for terrorism -- willful killing of innocent civilians -- is clear as day. Combine this with Saudi condoning of US state terrorism, and there is no question who is the real terrorist.
2)
What has been the greatest achievement of Imam Khomeini and the Islamic republic to the community of Islam at large?