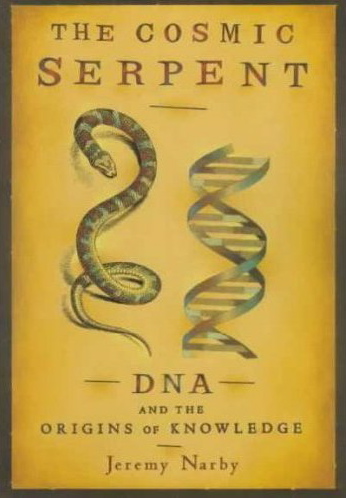 Graham Hancock, Supernatural: Meetings with the Ancient Teachers of Mankind, Anchor, 2005.
This work summarizes the breakthroughs since the 1980s in deciphering Paleolithic cave paintings and showing the common origins of all culture in religion. Religion began with shamanism and the mastering of 'altered states of consciousness' (asc) either through specially gifted individuals' ability to achieve asc directly or the use of hallucinogens.
-brain as receive as well as generator of consciousness. -visions/ dreams (especially man-beast (therianthrope), otherworlds) -> development of symbolic thought, awareness of spiritual world -> modern man.
-Francis Crick won Nobel Prize in 1992 for his discovery of DNA in 1953 while on LSD -went from atheist to belief that life on earth was seeded with DNA by some alien civilization. -see his Life Itself: Its Origin and Nature (1982)
-Q: is hallucination internal (physical eye, memories -> Freud, collective unconscious -> Jung, mere creativity) or external (mind as 'tuned' to channel, jini, fairies, other dimension/ reality, earth colonized by alien DNA but from where?). -hallucinogens allow temporary retuning of brain.
-Q: are benefits of shamanism from human mind or are shamans literally helped, taught, prompted and inspired by supernatural agents? 285. -high-tech virtual teachers encoded in one's own DNA (ie, internal to mind/body, but revealing the DNA encoded messages from pre-earth civilization, 'spirits' or virtual teachers broadcasting interactive lectures)?