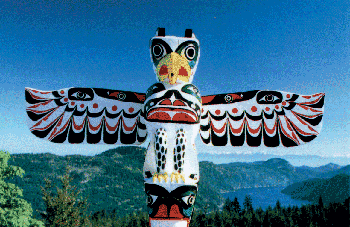 Ramadan is a good time to reflect on what Islam has to say about two of Canada's burning problems—our penchant for environmental destruction and Prime Minister Harper's attempt to return to a blatant assimilation policy for Natives.

Canada has become an international embarrassment from an ecological point of view. One of Harper's most shameful acts was formally withdrawing from the Kyoto Accord in 2011. The greatest ecological crisis facing Canada is without a doubt the Conservative's relentless pursuit of the tar sands project and the accompanying massive Keystone, Northern Gateway and Transmountain Pipelines. The environmental damage from the insane project to 'wash' oil from sand deposits is indescribable, poisoning land, air and water—a crime by any standards, subsidized and promoted by 'our' government.

The usually timid EU labels such oil extraction as "highly polluting" and has threatened to boycott any Canadian oil extracted from the tar sands. But the Canadian government takes well-meaning Euro-criticism, intended to help Canadians, as an affront, and works closely with the oil lobby, whose sole interest is in making profit, come hell or high water, to promote the project.

What does Islam say about how humans should relate to the environment? Even if the valiant campaign against the tar sands, which has been taken up by people around the world, miraculously succeeds, the American writer Abdul-Matin argues in Green Deen (2010) that the environmental movement today, restricted by its secular, legalist approach to problems—pass enough laws and you can curb the negative practices of business and consumers—is still lacking. He interprets Islam's focus on one Creator as giving "humankind the opportunity to be one and to have a common purpose", to bring back ethical principles into our daily lives.