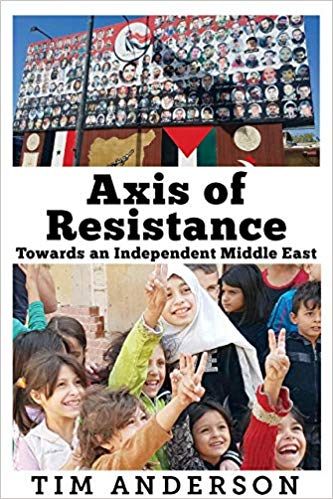 Anderson's Axis of Resistance takes on the leftist position of 'a plague on all your houses'. Yassin Al-Haj Saleh, 'the intellectual voice of the Syrian revolution' (for westerners), presents a bleak portrait of "three monsters … treading on Syria's corpse': (1) the Assad regime and its allies, (2) DAESH/ISIS and the other jihadists, and (3) the West (the USA, UK, France, etc). This is the general view from outside the Syrian cauldron, but leads nowhere.
I remember the view from Cairo, where I was writing for
Al-Ahram Weekly
as the 'Arab Spring' exploded. The first few months of 2011 in Egypt saw the collapse of the pro-western dictator Hosni Mubarak, and a wave of uprisings in the region, including Syria. Would protestors succeed there too, I asked myself. But the Syrian army was not behind the protests, as was the case in Egypt, where the army was angered by Mubarak's embarrassing attempt to promote his younger son* as heir. There was no such split in Syria, despite resentment of the Alawite dominance and persecution of the Muslim Brotherhood.
I realized that any uprising was doomed, more so, since Assad was not Mubarak,