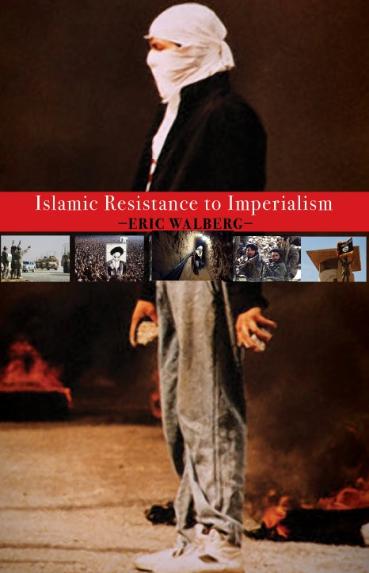 Eric Walberg is a Canadian journalist who converted to Islam and has been covering the Middle East for a number of years. I do not know whether there are other books about Islam by converts, but this one is written by someone who is fiercely political and who sees Islam as a remedy to the world's ills.[tag]
Although Walberg does not say so explicitly, the notion of resistance to imperialism has been basic to Islam since the beginning of the Palestinian struggle against Great Britain in the nineteenth century. After the creation of Israel, Iran, Lebanon and Syria became known as 'frontline states' in that resistance (see my review of http://
click here
).
This is an ambitious book that may suffer from being at once an argument for Islam as the solution to the woes of the modern world and an analysis of the various aspects of Islamism as well as a history of Islamism's progress or lack thereof by country.
The fact that Islam is the fastest growing religion on the planet - growing faster, according to Time magazine, than the population - notwithstanding Islamophobia - suggests that its appeal is fundamentally different from that of other religions, and Walberg makes that point eloquently, quoting Egyptian Muslim Brotherhood member Essam el-Erian, on the Iranian revolution:
"Young people believe Islam is the solution to the ills in society after the failure of western democracy, socialism and communism to address the political and socio-economic difficulties." It prompted Saudi rebels to occupy the Kaaba that same year in an attempt to spark revolution, Syrian Muslims to rise against their secular dictator Hafez al-Assad in 1980 and future Al-Qaeda leader Aymin Zawahiri to conspire to assassinate Egyptian president Sadat in 1981."