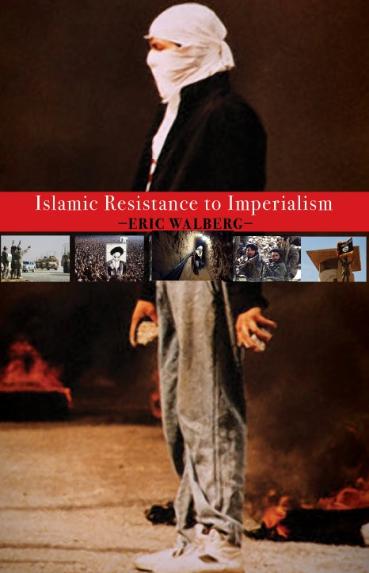 Eric Walberg has now written three books on the topic of Islamic culture in relation to Western geo-politics and world events. He is a prolific journalist and scholar who has lived in Central Asia and the Middle East (1).
In Walberg's third book, "Islamic Resistance to Imperialism" (2015, Clarity Press, 304 pages), he presents a view of the world most people in the West, especially those exposed to a diet of mainstream media may not be familiar with or sympathetic to. Issues that deal with religion, culture and geo-politics are inherently complex. Even worse, disinformation is intentionally promulgated by Western governments and their lapdogs in the media to mislead the public into supporting the West's "war on terror."
The constant drumbeat in the media is that Muslims are "terrorists" and that America needs to police the world to rid this evil. Since communist-totalitarianism in its most overt form fell in the East, a new boogie man needed to to be invented in order to justify the military industrial complex. The gradual demonisation of Muslims in the Hollywood media (See the documentary: "Reel Bad Arabs") culminated in what I believe was a false flag terror attack on 911. The myth of the Muslim Terrorist was born.
For this reason, Walberg's book is a healthy antidote to our largely uninformed and biased views on the world's largest growing religious grouping.