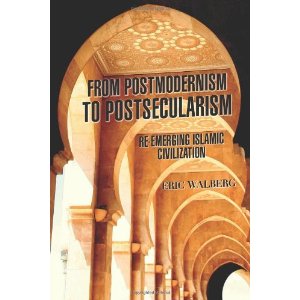 Forging a Socialist-Islamist Alliance
Review of Eric Walberg's From Postmodernism to Postsecularism: Re-emerging Islamic Civilization, Clarity Press, 2013
By William T. Hathaway

Most western Middle East experts see Islam as a problem for the West -- a source of terrorism, religious fanaticism, unwanted immigrants -- and they see their job as helping to change the Middle East so it's no longer a problem for us. Eric Walberg, however, recognizes that this is another instance of the Big Lie.
The actual problem is the multifaceted aggression the West has been inflicting on the Middle East for decades and is determined to continue, no matter what the cost to them and us will be. His books and articles present the empirical evidence for this with scholarly precision and compassionate concern for the human damage done by our imperialism.