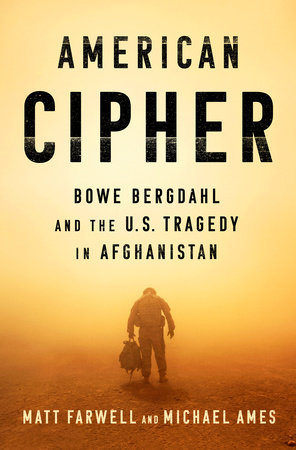 Matt Farwell, Michael Ames, American Cipher: Bowe Bergdahl and the US Tragedy in Afghanistan, Penguin, 2019.
Bergdahl captured the American imagination in 2009 when he disappeared from what had become his living hell. His battalion commander, Lt Baker, was not only an obnoxious tyrant (handing out Field-Grade Article 15s, just short of a court martial, supposedly for being out of uniform, but in fact for complaining about the mission to a Guardian photo-journalist in a video broadcast), but he had ordered them to build the OB (observation post) Mest on a cemetery, defiling, even defecating on gravestones near the FOB (forward operating base) Sharana.
He was as much a victim of the latest American COIN (counterinsurgency) strategy as a deserter. Taken captive by the enemy (Taliban) under the protection of an ally (Pakistan), embodying the self-enforcing illogic of the entire war.