Reviews of James Petras, The End of the Republic and the Delusion of Empire, Clarity, 2016
Jeremy Hammond, Obstacle to Peace: The US Role in the Israeli-Palestinian Conflict, Worldview, 2016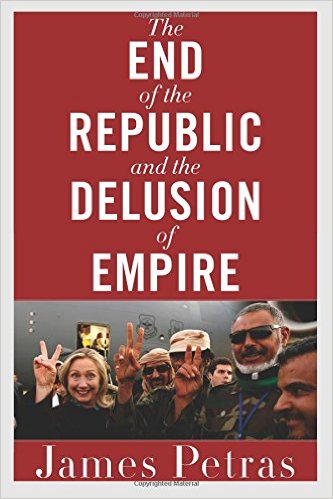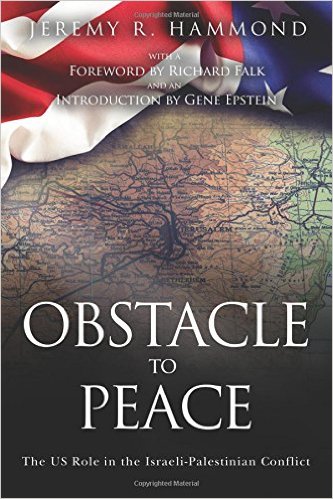 It is time to assess the legacy that President Obama bequeaths us. These two timely books contribute to this, Hammond focusing on the "special relationship", Petras, more broadly on US imperialism. Both are pessimistic about the possibility of any change without an active, articulate citizens' movement that has staying power, thereby creating the conditions for a political renewal.
Hammond's work is detailed, documenting the period starting with Obama's 2008 victory and Israel's immediate response: its invasion of Gaza in December. Throwing down the gauntlet, which president-elect Obama refused to pick up.
There were more such attacks to come, involving seizing aid flotillas headed for Gaza, culminating in a repeat of that full scale invasion of Gaza in 2014, both killing thousands of innocents. Hammond's main point is to separate Obama's weak, nice words -- "the borders of Israel and Palestine should be based on the 1967 lines" -- with his inability to move towards fulfilling them.