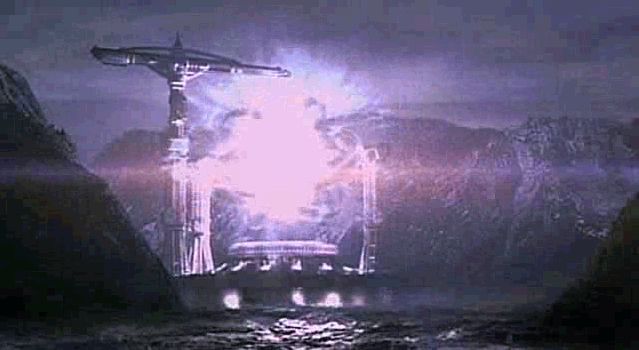 1978, 1988 and 1998 were fateful turning points which resounded around the world. All centred around Afghanistan. Hollywood, always a useful barometer, was in sync in a curious way. The film Contact was conceived based on a novel by Carl Sagan written in 1978, but not made till 1998. The heroine Arroway goes through a wormhole to Vega and has friendly contact with Vegans who tell her the journey was just humanity's first step to joining other spacefaring species.
Sagan was riding on the last wave of detente in 1978, and wrote a film about the possibility of world peace, depicting the aliens (aka, earth's aliens, the Soviets) as friendly, although the US government almost scuttled scientists' efforts. The US philanthropist behind the mission dies of cancer in the Russian Mir space station, leaving a hopeful legacy. But the Soviet Union suddenly became evil again in 1979, and the idea had to go on the shelf until two decades later, when another brief period of detente with the now capitalist Russian allowed the realization of Sagan's dream.
The Afghan snowball started rolling in April 1978, briefly became an avalanche, but looked like it might peter out by 1988, only to pick up steam and become the world crisis by 1998, the aftershocks of which we continue to suffer two decades later. Evil aliens? Force majeure? Systemic? In each case, the US controlled the outcome, and did everything possible to make it worse.