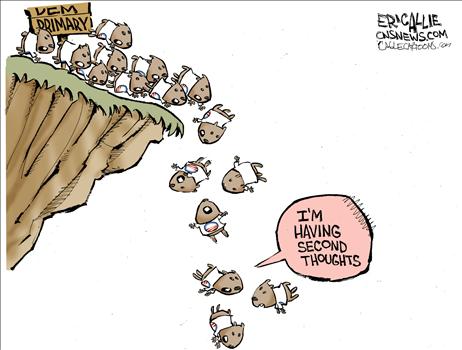 So are the banksters all right after all?
Nope. All there is to show after 400 years is a kind of Pax Hamstera, or better, Pax Lemmus. The horrors of the 19th--20th centuries, now going off the horror chart in the 21st century. We run faster and faster, inventing and marketing ever new gadgets, and the standard of living, we now realize, is plummeting, not so much in dollar terms (that, yes) but in terms of all the 'external economies' which come along with those gadgets, and the lifestyle of homo hamsterus.
Keynes gave us a banker's version of the basic income -- government debt in order to stimulate demand, but to be financed based on taxation and government deficit, not on government-created money, as C.D. Douglas wanted. Bankers do not want to give up their power, and Keynes was their boy. Probably it will take another 1917 to do that, and the prospects are poor, given the fact that the bankers defeated the Bolsheviks in the end.
Reinventing the wheel
But this is intuited by smart politicians, even if they do little to fight back. America was created out of fiat money created by the colonists.