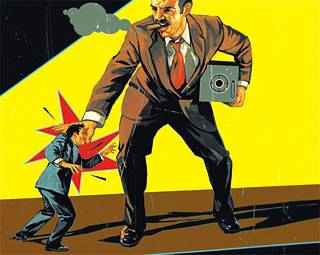 The recent interest in a basic income (BI) parallels the suddenly growing acceptance of marijuana. Could this be more than a coincidence? In the 1920s--30s, the idea of government intervention to regulate the economy was right down there with frivolous use of stimulants as the devil's work.
Before WWI, the pious moralizing in the face of increased drunkenness had even achieved a ban on all alcohol (more or less), which continued (more or less) till 1927 in Canada (in the US 1933). Marijuana was suddenly 'discovered' and was banned in 1923 (in the US 1937), and unlike alcohol, remained that way, though the ban was flouted even as consumption grew rapidly in the heady post-WWII years, when the youth briefly took control of culture, if only in the explosion of energy that the baby boomers brought en masse.
Now, in the space of a few years, since the election of Trudeau jr, both bits of the devil's work are now widely accepted, and government programs are/were tentatively being put together to make them part of our daily lives. This article deals with the basic income campaign and its radical implications for the way we think about the economy. The marijuana trip comes later. But you can bet they are two sides of one coin, marijuana the yin to BI's yang.