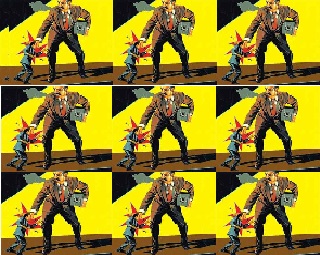 Banks are behind our boom-and-bust economy, creating money in the form of loans (mostly to industry, but also mortgages), conducting our industrial policy behind our backs. Why? Are they really so omniscient, so capable of steering us into a bright future? Shouldn't they have public policy shaping their lending? Isn't charging interest on money they create a scam? Just rubbing salt in the wound? Stealing based on their original theft from the public?
C.D. Douglas saw through the scam. But then so did simple colonists in British North America, far from London, with no gold handy for trading. Just as isolated groups with different native languages (e.g., slaves, POWs), develop a pigeon language to communicate and survive, colonists were forced by circumstance to issue money to 'communicate' and survive.
What is money? Yes, a measure of value, means of exchange, and store of value. Money can be created in many ways. Land speculation/ smuggling uses goods as collateral for action. Voila, money.