Peace and Socialism
Interview PressTV - Syria: End to Aleppo Tragedy
Written by

Eric Walberg Эрик Вальберг/ Уолберг إيريك والبرغ
interview starts at 1:20 mark
https://www.youtube.com/watch?v=IcJisNVpuVU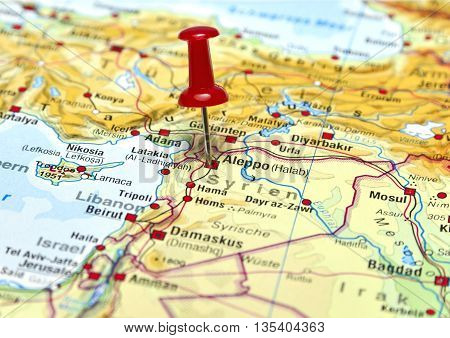 Battles of Kunduz: US/Afghan 'friendly fire'
Written by

Eric Walberg Эрик Вальберг/ Уолберг إيريك والبرغ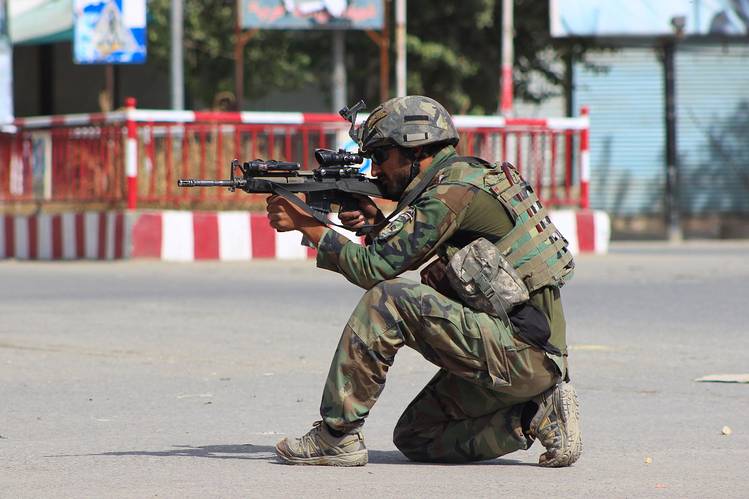 The first "Battle of Kunduz" took place from April to October 2015 for control of the city, where Taliban forces were playing cat and mouse for months and finally overran the city, forcing government forces to flee. The capture marked the first time since 2001 that the Taliban had taken control of a major city in Afghanistan. The Afghan government claimed to have largely recaptured Kunduz by October 1 in a counterattack. But by 6 October, the Taliban had recaptured substantial portions of Kunduz.
In the confusion, on October 3, long after the government had supposedly recaptured the city, still looking for the Taliban command centre, US fighter pilots ominously circled the Kunduz emergency care trauma hospital. It had been installed and administered by Doctors without Borders (MSF), the only state-of-the-art facility in the war-torn province.
For 45 minutes, like ominous clouds, the planes fired pot shots, as if warming up, taunting or warning the doctors and patients, who started to flee and were mowed down. Finally, the pilots of the gunships launched full scale fire at 2am, on both the hospital and civilians fleeing what was clearly the target of US wrath.
A year later, the Canadian MSF head, Stephen Cornish, described the assault at a memorial gathering at Toronto General Hospital honouring the 42 victims, both the MSF doctors and their patients, killed by US forces. In keeping with NGO tradition, Cornish wouldn't lay the blame on specific individuals, though there were dozens of eye witnesses. He just kept insisting that there be an independent inquiry.
Kayhan interview: Trump - 'the wise fool'
Written by

Eric Walberg Эрик Вальберг/ Уолберг إيريك والبرغ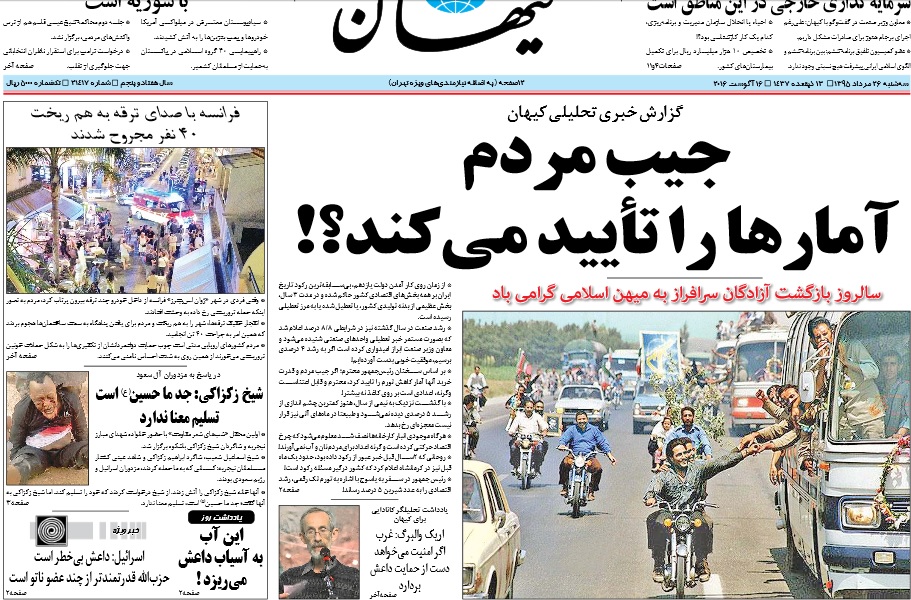 1/ There is much talk of a third world war in the press these days. Francois Fillon, former French Prime Minister Nicolas Sarkozy, said there is a "global war" and that "French society as a whole must mobilize against Islamic totalitarianism". Are these empty words?
1/ The threat of all-out nuclear war no longer hangs over us, but at present there are more than 30 wars/ conflicts in the world. Between 1950, when the Korean War started, and 2007, when the death toll in the Iraq war finally started to drop, there were 148,000 deaths per year from war. From 2008 to 2012 that figure dropped dramatically, to 28,000 per year. It could even be lower today.
Yet international tensions are at a high, and terrorist attacks continue. Many argue that WWIII has already started, perhaps on two fronts, with the Arab Spring in 2011 giving new life to Islamists, and with protagonists Russia and China lining up against the West.
European leaders wring their hands over Syrian refugees and Daesh suicide bombings, blaming this on Islamists. Fillon (Islamophobe Nicolas Sarkozy's prime minister) is now blaming Muslims for "global war", but this scenario merely deflects attention from the underlying causes of war.
War and Peace Part II: Azerbaijan and Palestine
Written by

Eric Walberg Эрик Вальберг/ Уолберг إيريك والبرغ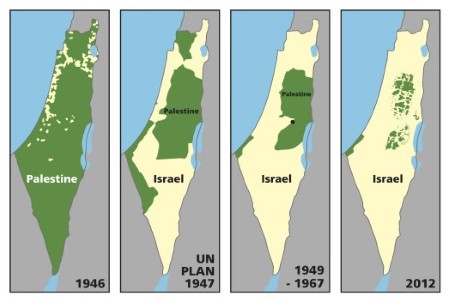 Part I considered the remarkable similarities between Armenians and Jews. They both were socialist, then capitalist, adapting as the need arose. Both suffered genocides and achieved independence as fallouts from the upheavals of the 20th century.
Teflon imperialists
Which brings us to their remarkable 'achievement': to (almost) single-handedly occupy their neighbour's territory, against all odds--and hold on to it--against international opinion, Armenia for close to 25 yrs, Israel close to 70 years. Armenia taking 20% of Azerbaijan, Israel 100% of Palestine. They both insist history bequeathed them those lands, and their tragic 'holocausts' justify their violation of international law to ensure their safety.
Both countries have lived this occupier lifestyle on a war footing ever since, and yet prosper even as their nemeses wallow in poverty and suffering.
The world mostly admires these plucky aggressors and has little time for either the Azerbaijanis or the Palestinians. It seems there is little solidarity in the Muslim world, or at least little effective solidarity.
War & Peace Part I: Armenia & Israel
Written by

Eric Walberg Эрик Вальберг/ Уолберг إيريك والبرغ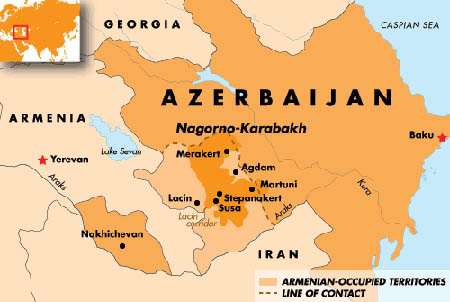 The world hovers on the edge of war, not only in Israel-Palestine, Syria, Ukraine, but in Eurasia's ground zero, where Armenia and Azerbaijan are always on the cusp of a new outbreak of their unresolvable conflict over Nagorno-Karabakh, an Armenian enclave in the centre of the post-Soviet 'republic' of Azerbaijan.
Oil-rich Azerbaijan is lavishing its petro-dollars on beefing up its armed forces, assisted by--guess who?--Russia and Israel. It seems only a matter of time till a full scale explosion happens. It almost did in April, 2016, when Armenian forces in Karabakh shelled civilian settlements and attacked Azerbaijani forces in retaliation for an Azerbaijani helicopter firing on Armenian military positions. 18 Armenian and 12 Azerbaijani troops were killed. Given Azerbaijan's growing military teeth, it is unlikely the Armenians started this.
This is yet another intractable dilemma resulting from the sudden collapse of the Soviet Union. Soviet borders were not carved out in the 1920s with western-style sovereignty in mind, and now many make no sense at all within the western legal framework.