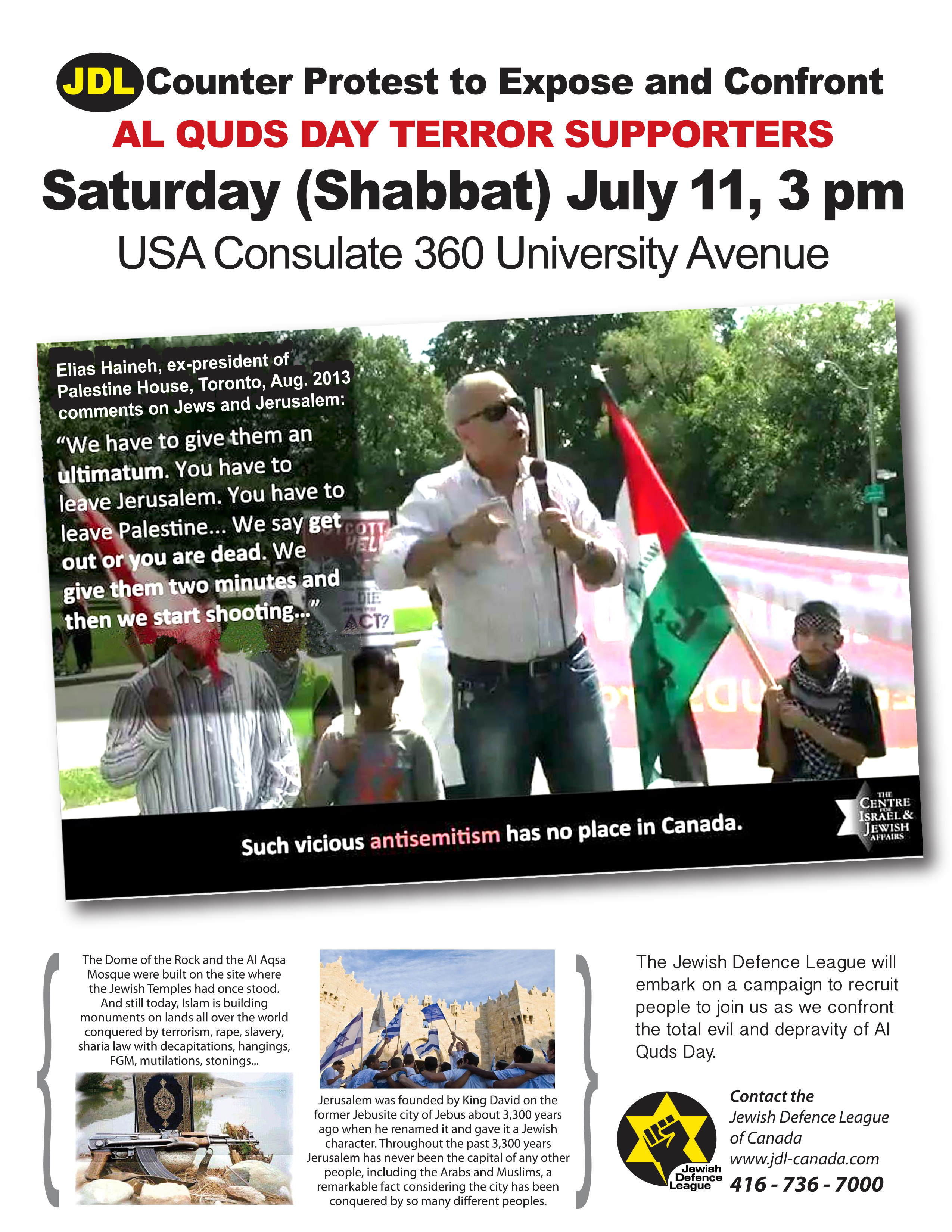 Al-Quds Day, celebrated around the world by millions, is marked on the last Friday of Ramadan, coinciding with the most sacred time of Ramadan, the Night of Destiny. This year it is on July 11. This night especially empowers Muslims with God's mercy, as the starting point of Muslims' awakening and awareness in all aspects of life. Al -Quds Day was initiated in 1979 by Ayatollah Khomeini to express solidarity with the Palestinian people and oppose Zionism and Israeli occupation, especially of Jerusalem.
Its importance is starkly demonstrated by the ongoing US-Israeli schemes to make Jerusalem (al-Quds, holy city) the sole property of Israel, destroy the Muslim sacred Dome of the Rock, and by widespread aggression against all things Muslim, not only in Palestine, but from Libya to Afghanistan. Ayatollah Khomeini understood the connection between the struggle to liberate Palestine and the struggle for social justice around the world, in the firs place among Muslims. "All must know that the superpowers' aim in creating Israel does not end in the occupation of Palestine. They plan, Heaven forbid, extending the fate of Palestine to all Arab countries."
In Iran, the government sponsors and organizes the day's rallies. Al-Quds Day is also held throughout the Arab and Muslim world, Europe and North America. The popularity of al-Quds Day shows how all people who support the liberation of Palestine appreciate and approve of Iran's staunch support, the only country truly committed to helping Palestine.