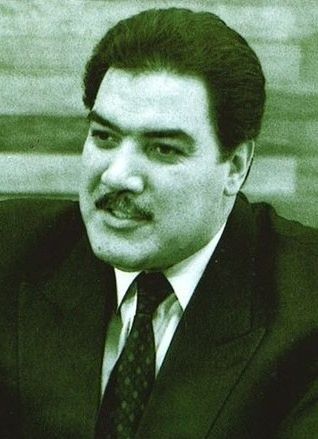 In 1987 Najibullah announced a ceasefire, a new constitution, an appeal for a coalition government with the fractious opposition. Najibullah's rule is still fondly remembered as the best period in recent history by Afghans old enough to know. He had moved forward since he took over from Karmal in 1985, with a new constitution making Islam the state religion. He was an able commander, miraculously staving off the insurgents, leaving areas to local tribal leaders, who quickly restored pre-communist traditional village governance, settled down, and refused to join in the now Taliban-al-Qaeda world jihad.
Elections were held, and in 1988 the 50-man UN Good Offices Mission in Afghanistan and Pakistan (UNGOMAP) was set up to confirm the withdrawal of Soviet troops, help repatriate refugees, monitor the flow of arms into Afghanistan, and prevent any hostilities from developing between the Afghan and Pakistani governments. The mission contained 5 Canadian peacekeepers.
Though no official arms embargo was agreed (the US-Saudi 'aid' was still unofficial), there was a gentleman's agreement to that effect, supported enthusiastically by Iran and India, ignored by the US, Pakistan and the Saudis. At first it looked hopeful. With the departure of Soviet troops, the spirit of jihad was draining away. As Soviet troops evacuate, locals reconstitute local affairs along traditional lines. No one wanted jihad. Except for Bin Laden and his new devotee, Mullah Omar. And of course the US and Pakistan.