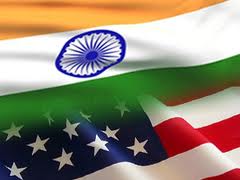 As the Trump administration replaces multinational trade treaties, like the Trans-Pacific Partnership and North America Free Trade Treaty, with bilateral ones, US lawmakers are calling for an India-US bilateral trade treaty. Ed Royce, Chairman of the House Foreign Relations Committee, told a visiting delegation from Vivekananda International Foundation in New Delhi that India and the US agreed on liberalizing trade further, and a bilateral treaty could be the next step.
Soon after his inauguration, Trump began immediately exploring bilateral trade with Britain, Japan and Canada. India already has bilateral free trade agreements with ASEAN (ASEAN–India Free Trade Area). Negotiations with the European Free Trade Association and Canada are stalled over how to resolving commercial disputes, foreign companies demanding more flexibility and less government control.
The foundations for good economic relations with the US have been laid. India's top exports to the US are manufactured goods, chemicals, textiles and information technology (IT) services. US-India bilateral trade grew rapidly along with India's economy after 1991, when India joined the West's neoliberal reform agenda, promoting private over public development and encouraged privatization, in line with US policy. Bilateral trade in goods and services increased from $29 billion in 2004 to $95 billion in 2013, stimulated by Obama's visit in 2010 to sign trade and investment deals, and promote great civilian nuclear cooperation. Bilateral trade crossed the $100 billion mark in 2014.