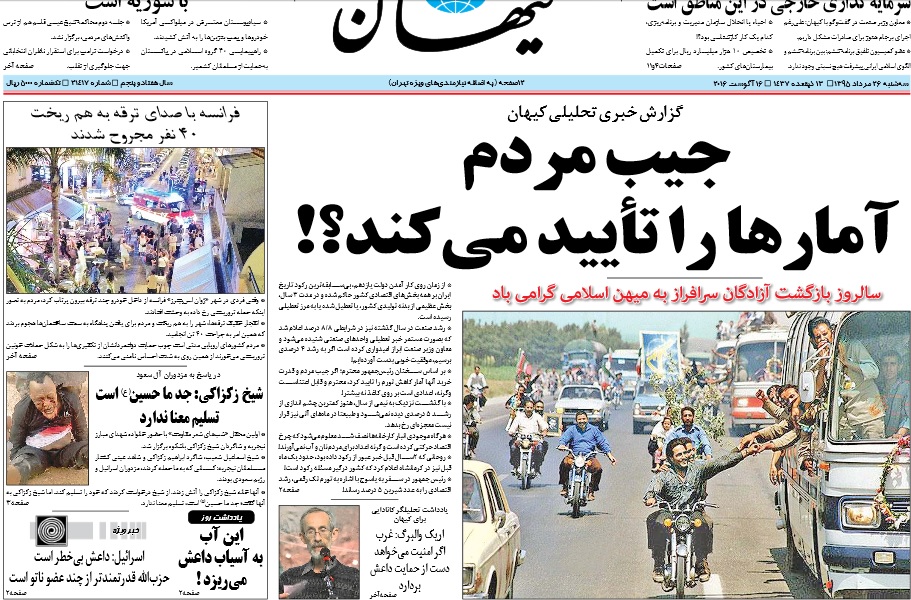 1/ There is much talk of a third world war in the press these days. Francois Fillon, former French Prime Minister Nicolas Sarkozy, said there is a "global war" and that "French society as a whole must mobilize against Islamic totalitarianism". Are these empty words?
1/ The threat of all-out nuclear war no longer hangs over us, but at present there are more than 30 wars/ conflicts in the world. Between 1950, when the Korean War started, and 2007, when the death toll in the Iraq war finally started to drop, there were 148,000 deaths per year from war. From 2008 to 2012 that figure dropped dramatically, to 28,000 per year. It could even be lower today.
Yet international tensions are at a high, and terrorist attacks continue. Many argue that WWIII has already started, perhaps on two fronts, with the Arab Spring in 2011 giving new life to Islamists, and with protagonists Russia and China lining up against the West.
European leaders wring their hands over Syrian refugees and Daesh suicide bombings, blaming this on Islamists. Fillon (Islamophobe Nicolas Sarkozy's prime minister) is now blaming Muslims for "global war", but this scenario merely deflects attention from the underlying causes of war.