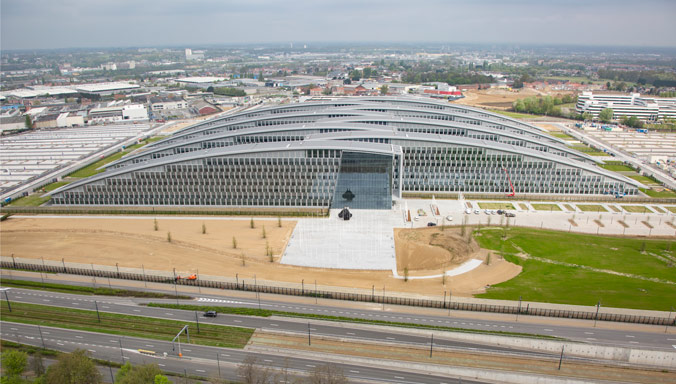 Balkans Post
: What's up with NATO these days?
In 2009, NATO celebrated its 60th anniversary. With its recent deluge of new member states, it needed more space and announced it would build a new HD across the street from the bunker-like 1950s original one.
It was supposed to open in 2015, but in a fitting metaphor for the troubled organization, it was discovered that the half billion euro project would cost twice that, and would not be finished till 2017. Just in time, as the new US president was toying with the idea of dispensing with what he has called an expensive, obsolete organization, even as it continues to expand, long after what many considered to be its expiry date.
So it was with a sigh of relief that the 28 European member heads of state welcomed the abrasive American leader in May 2017 for the dedication of the new HQ. Trump came, but took the opportunity to lecture his NATO allies for not spending enough for collective defence, and declined to endorse Article 5 of the alliance's founding treaty, which states that an attack on any member is an attack on all. His subtext: Enough of pulling Euro irons out of fires.