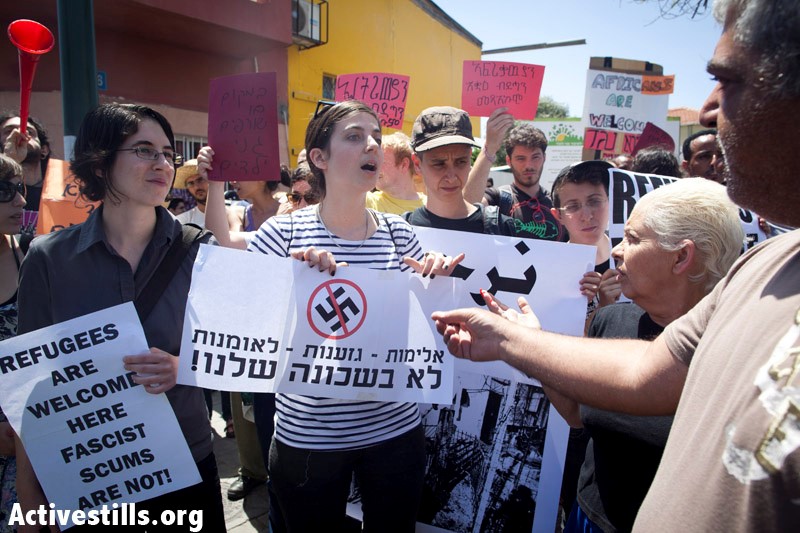 For long, Israelis have despised diaspora Jews as weaklings, fraidy cats, too lazy to come to live (and fight) in the Jewish Homeland. But, imperialism -- Israel is the last of that dying breed -- needs constant growth, more bodies to exploit, to fight the enemy, to prove itself. It also needs to exploit other countries financially, and terrorize its enemies, to prosper. So Israel will never disown the traitors, the 'expats'. They provide a trickle of recruits ('antisemitism' ensures that) and are useful to squeeze billions of dollars out of the US (don't forget Germany).
But imperialism also demands a fanatical, chauvinistic national identity, to psychologically arm its killing machine. That's what made Britain British, the US American, Germany German in the 19--20th centuries.
We are all pale postmodern states now. Dutch, Belgian, Canadian, Luxembourgian ... who cares? But American, Israeli ... that sends a shiver down backs, either of dread or excitement. Israel has no real nationality, only Jew and Arab ethnicities within a Jewish state. No room for 'nationality'.
The whole point of 'Jew' taking the place of an Israeli nationality is to mimic the warrior nationalism of the 20th century, to keep the killing machine primed. The Jewish nation by definition excludes the Arab Christians and Muslims, and logically demands some kind of 'final solution', to scrub the Jewish State clean of all non-Jews. But that is incompatible with modern international norms.