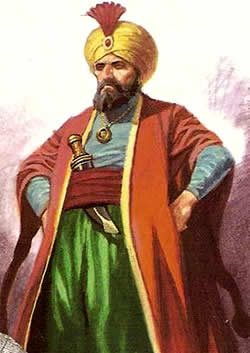 Under intense pressure from the United States--not to mention Russia--Turkey has begun to reassess its support for anti-Assad groups. ISIS's third attack in six months in Turkey has pushed it where it did not want to go. The first two attacks were against Kurds (one killed 33 outside a Kurdish cultural center in the border town of Suruc in July, another killed more than 100 in Ankara in October).
The poor Kurds have no friends anywhere. The West betrayed them at Versailles in 1919. They are a Turkish thorn and ISIS's mortal enemy, so those attacks did not raise much protest either abroad or in Turkey. But the latest was in the heart of Istanbul against foreign tourists. ISIS broke its devil's pact with the Turkish government as a sort-of ally, undermining Erdogan's rationale to let them carry out attacks as long as they target Kurds. Pacts with the devil usually go wrong and this is one of those.

Erogan's wild scheme in Libya and Syria
The Turkish political scene has changed dramatically since the Arab Spring five years ago. At that time, Turkey's Prime Minister Recep Erdogan was the golden boy, with his "zero problem" foreign policy with neighbours, and the ability to square the circle--to have good relations with Russia, Iran and NATO. Even the Kurds got an olive branch, with a peace process in 2013, after Ocalan, from his prison cell, called on his fighters to abandon their armed struggle in return for political reforms.