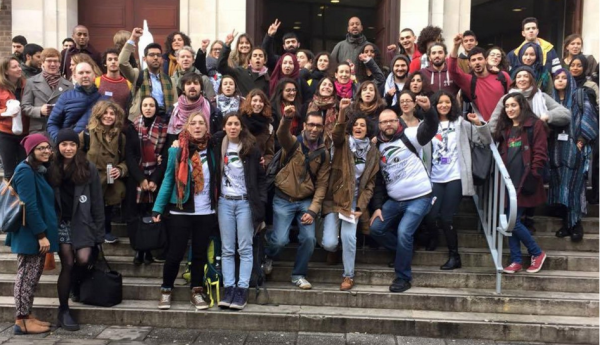 Q
: What are the achievements and gains of the Resistance Movements in Palestine in the past year in the face of the Israeli occupation?
Palestinians continue to live in their open-air prisons in Gaza and the West Bank, but the struggle goes on in creative ways. On the illegal Apartheid wall that cuts into much of the West Bank, 'Existence is Resistance' is lettered across many areas. This simple act underlying their peaceful resistance to blatant injustice is an ultimate form of resistance.
In sports, there are small but rewarding achievements. The Palestinian national team rarely practice together and yet they still managed to play in the Asia Cup Games last year. "It is time to show the red card to racism, humiliation and injustice in Palestine and everywhere," said Jibril Al Rajoub at the FIFA conference in May 2015, calling for Fifa to investigate Israel's racism towards Palestinian players.