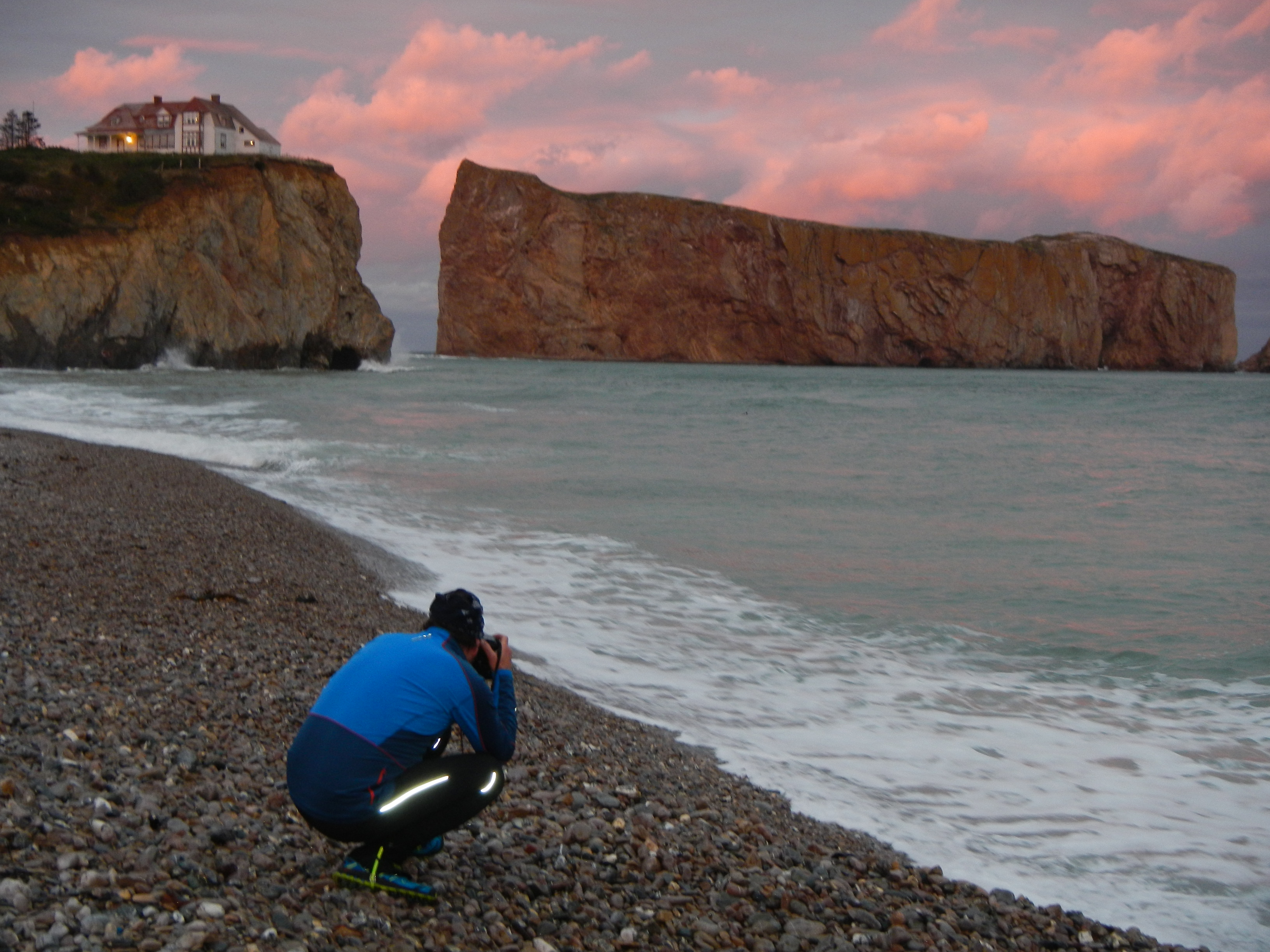 The Gaspé  is considered one of the top hiking spots in the world, after the Grand Canyon, the Himalayas, the Andes, and the Swiss Alps. There are 6,000 km of trails, and a range of vistas from mountains to cliffs facing the mouth of the St Lawrence and the Atlantic Ocean. And best of all, it is hardly known outside Quebec—a spectacular, untouched place right in our own backyard.

For the past decade, hundreds of cross-country skiers—nearly all of them Quebeckers—have come for a six-day, 100-mile-plus ski odyssey through the winter wonderland at the eastern edge of Canada's largest province. After an article in the New York Times in 2013, 100 Yanks showed up, but as yet, very few Anglo-Canadians. Two years ago, hardy hikers started coming at the end of September to see the fall colours and the caribou, and I opted to join them this year.

Saturday – The 8-hour 'trek' from Toronto to Montreal brought me to the bus to Gaspé at 5am, just in time. Our guide to Gaspé, Gilbert, was one of the many volunteers, a physiotherapist by profession, our residential doctor for sore feet. He is a joker, and over the microphone acted the voice of an airline pilot explaining to brace ourselves for the 2-hour climb that evening on arrival in Gaspé "to reach the hotel". Ìn line for coffee I met Robert, who is a Montreal-based fundraiser for nonprofit organizations and hospitals, a charmer, well in tune with his profession. We settled in for the 10-hour trip to Carleton-sur-Mer, on the south coast, before moving northeast to Gaspé and then east to Percé.