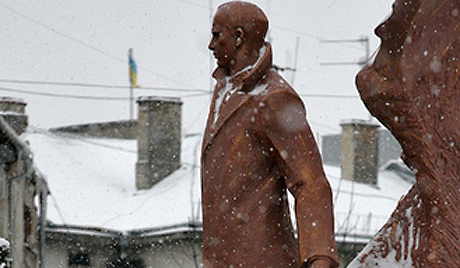 Putin is either an aggressive schemer, to be opposed and vilified at all costs, or a wise, restrained real-politician, balanced irreconcilable forces next door. Which is it?
The 2014 coup in Ukraine succeeded due to the fierce campaign led by neo-fascists, heirs to the Banderistas of 1940--50s, now lauded as freedom fighters, but seen at the time as terrorists, murdering Ukrainians and Jews, and sabotaging a Ukraine in shambles after the war.
They had almost zero support then, having collaborated with the Nazis to kill tens of thousands, but their hero, Stepan, was honoured with a statue in 2011, erected by the godfather of the current anti-Russian coupmakers, the (disastrous) former President Viktor Yushchenko. Ukraine's Soviet war veterans were outraged and the statue was torn down in 2013, just months before the coup, bringing the Bandera-lovers back to power.