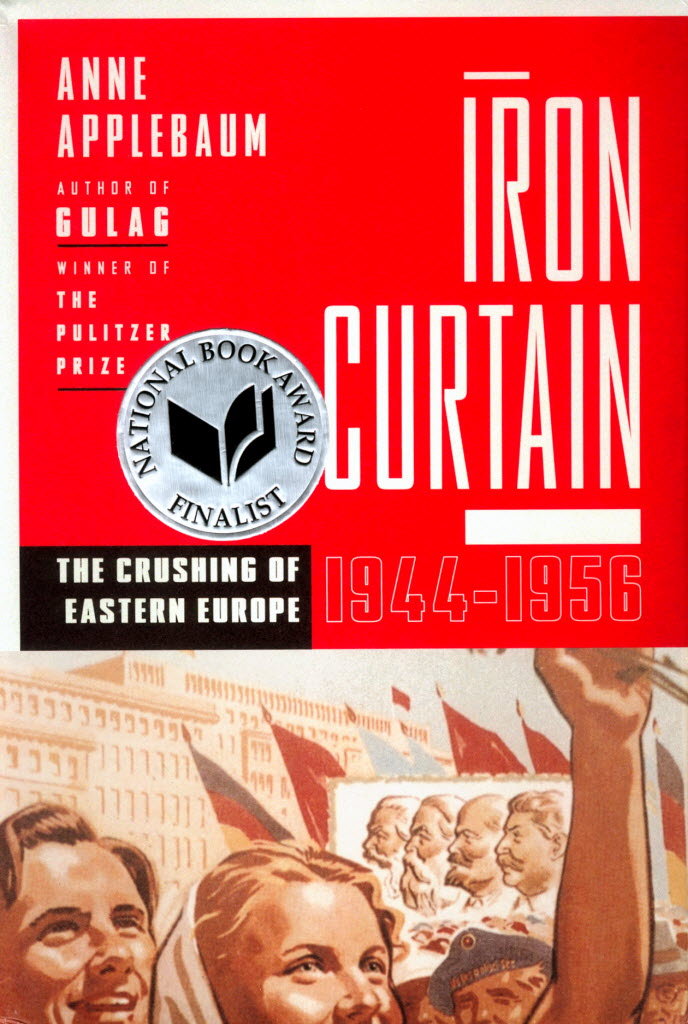 Review of Anne Applebaum, Iron Curtain: The Crushing of Eastern Europe 1944-1956, USA: Doubleday, 2012.
The period following WWII in eastern Europe is considered to be a black one, best forgotten. All the pre-war governments had been quasi-fascist dictatorships which either succumbed to the Nazi onslaught (Poland) or actively cooperated with the Germans (Hungary, Romania, Bulgaria). The Soviet liberation was greeted with trepidation by many – with good reason for the many collaborators. Within a few years of liberation, eastern Europe was ruled by austere regimes headed by little Stalins.
As in France and Italy, women who consorted with the Germans were treated with contempt. There was a rash of rape as millions of Soviet soldiers filled the vacuum left before the post-war occupation structures were established.* The Soviet soldiers had been motivated by an intense hatred of the Nazis, and their revenge was worse than that of the American, British etc soldiers, almost none of whom had lost their loved ones and homes or had faced invasion of their homelands. The chaos did considerable damage to post-war relations and soured the prospect of building socialism to many who otherwise would have given the new order that was imposed on them a chance. 'Imposed' is certainly the operational word, as the Soviets gave security and policing to their local communist allies.
As in all wars, there were no winners (except those lucky soldiers who emerged unscathed with lots of booty). The east European communists had been decimated by Stalin's pre-war purges. The liberal and rightwing forces were persecuted. War does not discriminate between good and bad property. As in all upheavals, farsighted bad guys step forward, play along on the winning side, and reap their rewards.