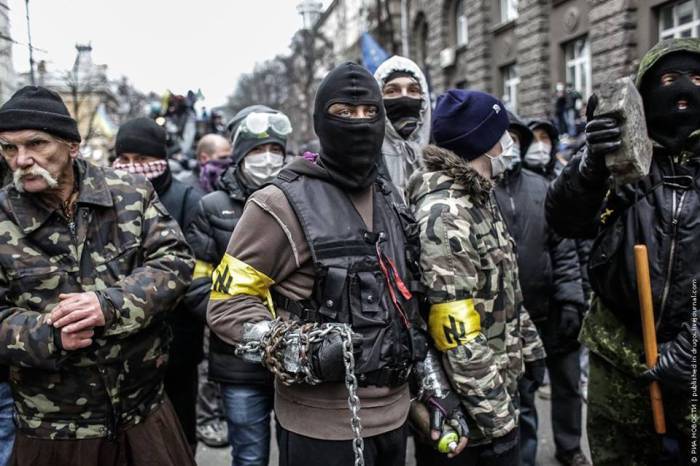 US plans for Egypt and Ukraine are falling apart and Russia is scrambling to pick up the pieces.
In the latest color revolution, it was not an army but a rump parliament that pulled the plug on the elected president on a wave of protest, pushing out Ukraine's Viktor Yanukovich on 22 February. He apologized from exile in the Russian city of Rostov-on-the-Don for his weakness during the uprising, but his fate was sealed when he was disowned by his own Party of the Regions, the largest party in the fractious parliament. The rump parliament unsurprisingly ordered the release of Yanukovich's arch rival, ex-Prime Minister Yulia Tymoshenko from prison, a condition for Ukraine's signing a European Union Association Agreement.
The collapse of authority in Ukraine led to what appears to be the breakaway of an already autonomous Crimea, now to be aligned with Russia. The frigate Hetman Sahaydachniy (the flagship of the Ukrainian Navy), on NATO maneuvers in the Gulf of Aden, refused to take orders from Kiev and raised the Russian naval flag as it returned to Simferopol. Simultaneously, Russian troops blocked three Crimean bases, demanding Ukrainian forces surrender. Residents have announced they are going to hold a referendum on 30 March to determine the fate of Crimea.