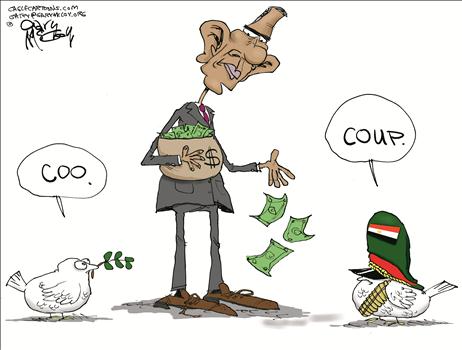 As Egypt inches towards the first anniversary of the July 3 coup, the economy continues to flounder. The military-backed reverting to Mubarak-era policies has been buttressed only by lavish handouts from the Gulf Security Council (GCC) states and vague promises of future investment by western business, namely Coca Cola.
Despite loud media support for the military government, ongoing gas shortages and power outages, plus Egyptian Prime Minister Hazem el-Beblawi's minimum wage law, which excluded the neediest 75% of the labor force, sparked a wave of wildcat strikes that forced his government to resign on February 24.

This was the scenario as Egyptian officials came cap in hand to the Arab Summit held in Kuwait in late March. There was little cause for cheer at the meet, with the GCC crowd fighting among themselves, Syria's membership suspended, and the rest of the members seen as economic basket cases.