Middle East
BDS update: 'Besiege your siege!'
Written by

Eric Walberg Эрик Вальберг/ Уолберг إيريك والبرغ
The movement to isolate Israel through boycott, divestment and sanctions resonates from Canada to the Indo-Pakistani border, notes Eric Walberg
BDS update: Anti-apartheid Hagues
Written by

Eric Walberg Эрик Вальберг/ Уолберг إيريك والبرغ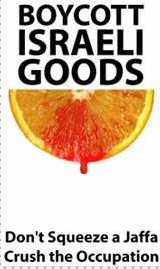 Despite the stranglehold Israel lobbies have on Euro-parliaments and politicians, there have been some surprisingly plucky official moves to protest illegal Israeli settlements recently.

Israeli mayoral visits to Spain and the Netherlands were nixed in September because the delegation included leaders of illegal Israeli settlements in the occupied West Bank. The visit of thirty Israeli mayors to the Netherlands was organised by the Israeli branch of the American Jewish Joint Distribution Committee (JDC) after the Spanish municipal organisation cancelled a proposed visit in light of the Israeli attack on the Gaza Freedom Flotilla.
BDS: Boycotting Apartheid
Written by

Eric Walberg Эрик Вальберг/ Уолберг إيريك والبرغ
The Boycott, Divestment and Sanctions campaign moves ahead in Washington, California, British Columbia, Harvard and Brown Universities, and the Netherlands, notes Eric Walberg

US endgame in Afghanistan: The evil of three lessers
Written by

Eric Walberg Эрик Вальберг/ Уолберг إيريك والبرغ
Which fork will Obama impale himself on, muses Eric Walberg
Afghanistan: Funding both sides
Written by

Eric Walberg Эрик Вальберг/ Уолберг إيريك والبرغ
Delegates in Shangra-La pledge eternal war in Afghanistan, as the US creates new and very dangerous allies there, reports Eric Walberg

War junkies popped their champagne corks on 7 June to celebrate the 104th month of US military engagement in Afghanistan, America's longest war in history (Vietnam lasted 103 months). Presumably they toasted the five NATO soldiers killed on 6 June and the ten on 7 June, a new record. Troop deaths have skyrocketed this year and NATO forces are continuing to "mow the grass", killing dozens of "Taliban" every day, and lots of civilians, though no one seems to know just how many of each or how to tell the difference. In any case, what's the point of questioning numbers provided by those doing the killing?