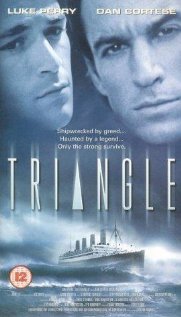 A new Bermuda Triangle has been spotted, but this one is in the eastern Mediterranean -- between Turkey, Cyprus and Israel, observes Eric Walberg

Turkey's foreign policy shift is now in full gear. Having kicked out the Israeli ambassador and rejected the UN Palmer Report, Turkish Foreign Minister Ahmet Davutoglu says that Turkey plans to take its case against Israel's blockade of Gaza to the International Court of Justice, not alone, but with the support of the Arab League, the Organization of Islamic Cooperation and the African Union. "The process will probably reach a certain point in October and we will make our application."

Israel's refusal to say "I apologise" has already proved to be very expensive, and will continue to reverberate, not just in the hollow halls of the ICC, but off the shores of Israel itself, as Turkish warships accompany flotillas breaking the siege, and when Turkey begins drilling for gas in waters that Greek Cyprus and Israel have their eyes on. It will echo when Turkish Prime Minister Recep Tayyip Erdogan, who US International Trade Undersecretary Francisco Sanchez said was "like a rock star", crosses the Rafah border to visit Gaza. No one can mistake Israeli Prime Minister Benjamin Netanyahu or Cypriot President Dimitris Christofias for Elton John.