Interview for IRNA on 30th anniversary of Ayatollah Khomeini's death
Iran's 1979 revolution created a seismic shift in world politics. At the same time as the socialist world teetered and would soon collapse, renewing predatory capitalism under US hegemony, Iran rejected both systems, establishing Islam as the foundation of society.

Iran rallied around the Ayatollah and triumphed against a US-backed Iraq at great cost.

Khomeini's first foreign policy initiative was to hand the Israeli embassy to the Palestinians, and to declare the last jummah of Ramadan al-Quds Day. This put Palestine at the centre of world politics, and with the collapse of the Soviet Union in 1991, left only Iran supporting the Palestinian resistance movement.

This principled foreign policy put Iran at the crosshairs of the US, and left Iran isolated among major world powers. As the worldwide support for Palestine grows, this emphasizes Iran's importance in the transformation of society away from unbridled capitalism.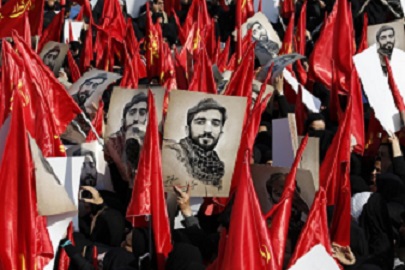 As western culture embraces commercialism, militarism and moral decay, the importance of Islam as a basis for a healthy culture grows.
At the same time, Iran's stature grows as it extends support to Iraq and Syria in the fight against Wahhabi-inspired terrorism.