A policeman sees a drunk man searching for something under a streetlight and asks what the drunk has lost. He says he lost his keys and they both look under the streetlight together. After a few minutes the policeman asks if he is sure he lost them here, and the drunk replies, no, and that he lost them in the park. The policeman asks why he is searching here, and the drunk replies, "this is where the light is".
This old joke, attributed to the 13th century Sufi Nasreddin,
sums up Trump's latest foray into international affairs. The Abraham Peace Accord, like Trump's 'deal of the century', has nothing to do with 'peace' but rather with cementing Israel's drive to colonize Palestine. It makes no mention of the two-state solution, and hints at changing the status of al-Aqsa to allow Jews to worship there, paving the way to an end to the last vestige of Muslim sovereignty in Palestine.
The monicker is fitting: Abraham (Avraham) is the Jewish version of the Arabic Ibrahim. This is a deal made in (Jewish-controlled) Jerusalem, lauded by Netanyahu and US Ambassador to Israel (Jewish) David Friedman, Trump's parting (let's hope) gift to Netanyahu, even as both of them sink under the weight of their many sins. The only nod to the Palestinians was a Judas kiss: tweaking the 1967 status of Jerusalem ('Jerusalem's other holy sites should remain open for peaceful worshippers of all faiths'), undermining Jordan's control of the precious al-Aqsa Mosque compound in Jerusalem, leaving it prey to fanatical Zionists eager to tear it down and build their third temple.
Absolute monarchs - popular by definition
The UAE's recognition of Israel is hardly a surprise. In 2015, Israel opened an official diplomatic mission in Abu Dhabi to the International Renewable Energy Agency. UAE and Israeli officials have met publicly on many occasions, and the countries have been cooperating since June in a covid vaccine, which UAE announced is already being used by UAE for its frontline workers.
The UAE was cobbled together as the Trucial States in the early 19th century, as Britain took maritime control from the Portuguese. It is a federal constitutional monarchy made up from a federation of seven hereditary tribal monarchies, where each sheikh is an absolute monarch for his private sheikhdom.
Its population in 2018 was almost 10m, 89% expatriates. UAE citizenship is virtually impossible to acquire, even by marriage. Only 1.4 million inhabitants are citizens. We can be sure that the majority of expats, Pakistani, Indian, Bangladeshi, are not happy about the deal, and locals no more so. Who knows what the 500,000 western expats think.? Or the lesser 'expats'? Or the UAE masses? But absolute monarchs are not bothered by such details.
Bahrain, a British protectorate in the late 1800s, 62% Shia ruled by another absolute Sunni monarch, Hamad bin Isa bin Salman al-Khalifa, daren't stray far from its sheikhi neighbours, as its downtrodden Shia masses are already seething, and will not be cowed again, having been beaten back---first in 1981 (inspired by the Iranian revolution), and then again when they rose during the Arab Spring in 2011---thanks to Saudi troops and US arms.
Certainly the Arab public is not happy, including Egyptians and Jordanians, whose governments threw in the towel, in their peace agreements with Israel, recognizing they can't beat the monster in the 21st century 'battlefield', now mostly in the air via drones and satellites.
So it is just a deal between corrupt elites, Israeli, American and sheikhland, though by opening the skies, both Israeli and Saudi, to the very borders of Iran, it provides the UAE with a headstart on securing itself as a regional communications hub, open to all, including Iran.
Will the Arab people lie down and take this further humiliation? For the time being, yes, as Saudi Arabia holds the purse strings in the Arab world, and Egypt's monster, Sisi has an iron grip on the mass of Arabs. He has already approved and you don't mess around with Sisi, as tens of thousands of Egyptians have learned the hard way in the past decade. But a spark could ignite the masses again. For ordinary Muslims, Israel's injustices are too great and unceasing. There can be no friendship until this changes and this deal says nothing about Israel's daily crimes.
The deal for Netanyahu is aimed against Iran, the 'tyrant', as he said dismissively, in thanking the UAE foreign minister Sheikh Abdullah bin Zayed bin Sultan Al Nahyan. Note that the UAE head of state, Sheikh Mohammed bin Rashid Al Maktoum, vice president and prime minister, and absolute monarch of the Emirate of Dubai, choose not to come. Ditto Bahrain's King Hamad bin Isa bin Salman al-Khalifa. Strange, if this is the historic, historic, very historic deal that Trump claims it is.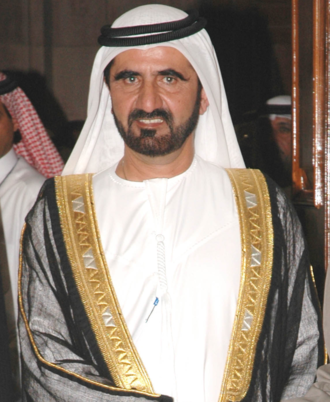 Sheikh Mohammed is no doubt busy, notorious on many counts. His daughter Latifa escaped Dubai before being captured in the Indian Ocean in 2018, said her father was responsible for a number of murders, including the murder of his deceased older brother's wife. The escape attempt was the focus of a documentary by Australian broadcaster Nine News as well as BBC Newsnight investigation.
In December 2018, former United Nations High Commissioner for Human Rights Mary Robinson, after meeting Sheikha Latifa in the presence of other family members, said that the princess was now 'in the loving care of her family'. She was in fact kidnapped in a joint India–Emirates operation. Her statement was criticised by human rights groups, who seemed to think her avowal might just be a tinsy bit coerced. In December 2019, a UK family court ruled that Sheikh Mohammed had orchestrated the abductions of Sheikha Latifa and Sheikha Shamsa and that he continued to maintain a regime whereby both were deprived of their liberty.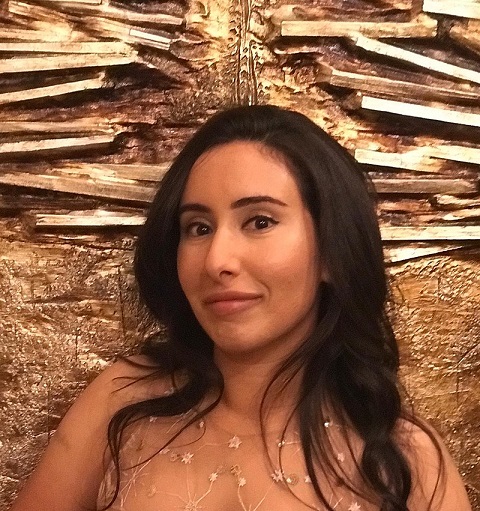 The UAE markets itself as modern, up-to-date Islamic, but in fact, there is nothing Islamic about monarchy, especially absolute monarchy. It is a pip-squeak copy of its Wahhabi Saudi Arabia, a veneer of the modern covering a feudal autocracy, created and propped up by the empire of the day. Westerners thinking they were immune have found themselves in prison for flouting dress code or indulging drugs. Let's not get into the scandal around Princess Haya, one of at least six wives Sheikh Mo tends, or the Florida law suit accusing him of running a child slave ring conscripting thousands of boys as jockeys, or the horse-race doping. This is the guy Trump claims will inaugurate an enlightened peace across the Middle East? With his side-kick Bin Salman?
Bahrain King Hamad is trying to keep below the radar, always looking over his shoulder at his unhappy kingdom. No marital scandals among his 4 wives and 12 children and no shopping list of F35s to upset his new Jewish friends, as there are already lots at the US base in Bahrain.
Much like Israeli leaders following 9/11, chortling immediately that this is 'good for Israel', Netanyahu's hyping the deal as directed against 'the tyrant Tehran' shows how the Zionists see what should indeed be a 'road to peace'. Of course, easing tensions, opening the skies for normal use is (or should be) a step towards peace. But not with Israel at the centre. Like Trump himself, Israel is a source of chaos and violence, creeping colonialism before the world's eyes, unashamed, bellicose.
History as crystal ball
This diplomatic feint is not like earlier, truly historic deals with Israel---1979 for Egypt and 1993 for Jordan. The deal with Egypt, pushed by a US president truly committed to peace, Carter, forced Israel to give up the Sinai. The Zionists were not happy. They also were forced to commit to (supposedly) creating a Palestinian state within 5 years. That part was simply ignored and seizing Palestinian lands continued apace, but Sinai did go back to Egypt (after anything useful was removed or destroyed), the last time Israel made any compromises with reality. Egypt's bribe was $3b a year in US aid, almost matching the $3b+ aid that Israel had long been getting.
Jordan was pushed by Clinton, also arguably genuinely committed to peace, as part of the Oslo Accords. Al-Aqsa remained under Jordan, and King Hussein's pal Slick Willy promised to relieve at least some foreign debt. His bribe was $1.4b a year.
Egypt, Jordan and Israel have a cold peace. Egyptian President Sadat was gunned down shortly after and not missed by anyone. Jordan's honeymoon with Israel was shortlived. King Hussein's support for Netanyahu gave Israel the green light for the 1996 Qana massacre in Southern Lebanon, the Likud government's decision to build settlements in East Jerusalem, and the events at the Temple Mount where clashes between Palestinian and Israeli police ensued after Israeli tunnels were dug around the Mount, generated an uproar of criticism for Netanyahu in the Arab World.
Sisi's enthusiasm vs Jordan's displeasure with the Avraham Peace Accord is a good barometer for what's to come. Sisi is warming it Egypt's cold peace accord, relying on Israel to help it with terrorists in Sinai, falling more and more into the Saudi-US-Israel camp. The Arab League couldn't even agree on a motion to pass judgment on the deal, too embarrassed to support it, too cowardly to reject it.
Jerusalem: Dividing al-Aqsa
What about Trump's claim that now 'Muslims from all over the world can go and visit al-Aqsa? So Muslims from, say, Afghanistan, assuming they have lots of dollars, will openly defy their government's boycott of Israel to get Brownie points with the Almighty and unwittingly help Israel achieve its goal: total control of Palestine, pushing Palestinians into the sea? Is God a Jews-only God?
Some already worry that the fine print murky enough to allow extremist Jews to 'freely worship' on the same Temple Mount (as in 3rd Temple) that they also claim is holy, with their eyes on the future. Non-Muslims can visit but cannot pray at the site. Israeli Prime Minister Benjamin Netanyahu affirmed this status quo in a formal declaration in 2015, though pictures of Israeli fanatics trying to pray there are splashed on the front page from time to time, as if in preparation for the next step.
According to Israel and apparently Trump, anything on the Mount that is not the structure of the al-Aqsa mosque is defined as 'one of Jerusalem's other holy sites' and open to prayer by all - including Jews. This is in line with Jared Kushner's phrasing in the 'deal of the century': People of every faith should be permitted to pray on the Temple Mount/ Haram al-Sharif.
Khaled Zabarqa, a Palestinian lawyer specialising in Al-Aqsa and Jerusalem affairs, told Al Jazeera,'When the UAE accepted such a clause, it agrees and gives a green light for Israeli sovereignty over al-Aqsa Mosque. It's a clear and massive violation for the international and legal status quo of Al-Aqsa Mosque [conceived] after the occupation of Jerusalem in 1967, which says everything inside the walls is under Jordanian custody.'
Palestinians have long been concerned over possible attempts to partition the holy mosque, as was done with Hebron's Ibrahimi Mosque. In recent years, an increasing number of Jewish visitors have been attempting to pray at the site in violation of the status quo. Daniel Seidemann, an Israeli attorney specialising in the geopolitics of Jerusalem, told Al Jazeera he is "deeply concerned about what is happening".
Jordan, which, at least on paper, holds the key to al-Aqsa, is not happy with the deal with good reason. Jordan will be the one that has to try to stand up to Israel on this in the future. Good luck with that. Trump could care less about such Muslim concerns, and apparently Sheikh Mo was too concerned with teenage rebels and jockey slaves to pay attention to the fine print.
The real deal
This deal didn't cost the Trump a penny. In case there is any doubt who the big winner is, just ask US ambassador to Israel David Friedman, who has raised tens of millions of dollars for settlements and openly calls the two-state solution a scam that will never happen. UAE's claim they stopped the impending annexations fools no one. Israel's delight, coupled with Saudi satisfaction, can only mean trouble for the Palestinians.
It will be interesting to see how this will pan out. UAE happens to be one of Iran's top trading partners. Despite mouthing the appropriate slurs against Iran's threat, they have relatively good relations, there are 500,000 Iranians in UAE, and trade was $11b last year. UAE leaders met with Iranian Foreign Minister Zarif prior to signing the deal with Israel.
It would be foolish for Sheikh Mohammad to cut Iran out of UAE's future as Middle East crossroads. The US is half a world away and little Israel is more trouble than it's worth. In sheer size and wealth Iran outweighs all the other actors, and can be the source of long term prosperity for UAE. Sheikh Mohammad may well buy his F-35s, thumbing his nose at Netanyahu, and meanwhile, continue to rely in no small way on Iran to help it avoid financial meltdown in the aftermath of covid.
Both UAE and Bahrain are doing far better than Israel at coping with covid. Israelis and Americans are banned from traveling to Europe. It would be a fine irony of UAE end up banning Israelis and Americans too.
Of course, the real force moving this forward for Trump is arms sales. Trump is a businessman. Ruling the US means drumming up more sales, and what is the US best at producing? The latest weapons of death. Trump is doing well in this endeavour. US arms sales increased 50% in 2019, Middle East sales doubled.
The drunkard's search principle is much like the McNamara fallacy by which the US actually won in Vietnam, as far more Vietnamese died than Americans, and more bombs were dropped than were used to defeat Hitler. That is the fallacy that Israel operates under, killing and destroying far more Palestinians than Israelis means they win. So maybe Trump really did bring peace to the Middle East. The peace of the dead. May Trump rest in peace.