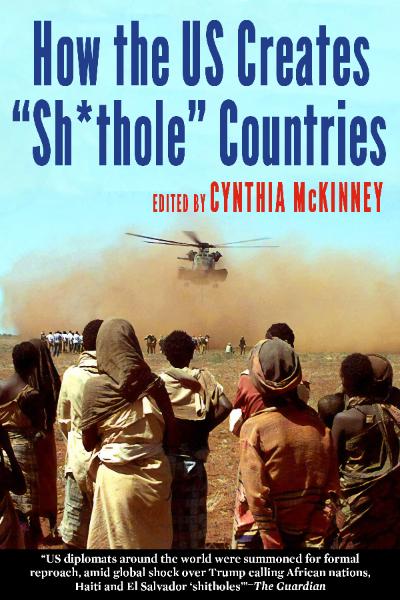 Review Ed. Cynthia McKinney,
How the US Creates "Sh*thole" Countries
, Clarity, 2018.
Bravo to Cynthia McKinney, former US Congresswoman and Green Party nominee for president, for taking this offhand remark by Trump and running with it.
The Forward is by Senator Mike Gravel, an unsung hero of American democracy, whose life is colourful to say the least. McKinney's book is worth it to rediscover some of the hopeful signs for change, with Gravel in first place.