NEW WALBERG BOOK A GATEWAY TO UNDERSTANDING ISLAMIC MOVEMENTS PATHWAYS AND PITFALLS OF THE ISLAMIC RESISTANCE
BUY NOW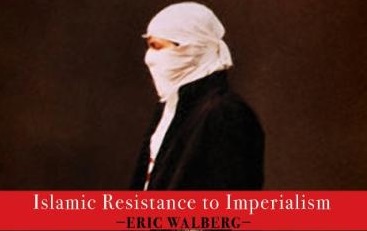 ISBN: 978-0-9860731-8-2 EBOOK ISBN: 978-0-9860769-8-5
$$23.95 299 pp. 2015
Distributors in the US and Overseas
Eric Walberg's third book on geopolitical strategy focuses on the Middle East and the global ramifications of the multiple state destruction resulting from Western aggression. It addresses these questions:
What is left of the historic Middle East upheavals of 1979 (Afghanistan, Iran) and 2011 (the Arab Spring)?
How does 9/11 fit into the equation of Islamic resistance? Is al-Qaeda's long term project still on track?
What are the chances that ISIS can prevail in Iraq and Syria?
Are they and likeminded jihadists dupes of imperialism or legitimate resistance movements?