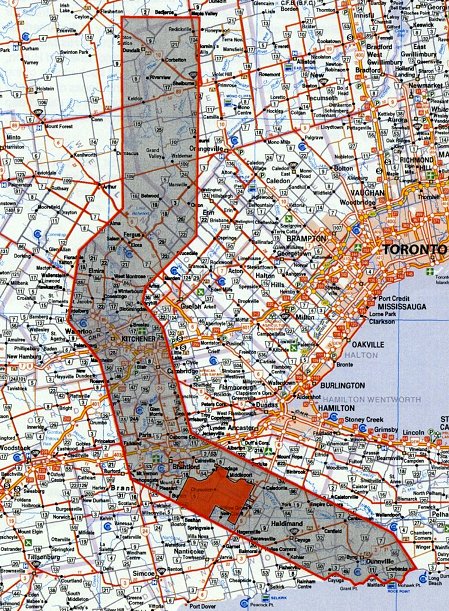 Six Nations, southwest of Hamilton Ontario, is the largest reserve in Canada, with 27,000 members, though only 12,000 live on the reserve. It is a mini-multicultural nation, the only reserve in North America that has all six Iroquois nations living together.
The Haldimand Proclamation, negotiated by Joseph Brant on behalf of the Six Nations in 1784 in gratitude for native support of Britain against the American revolutionaries, was, until 1924, governed by the traditional native government, now called the Haudenosaunee Confederacy Chiefs Council (HCCC). It promised the lands "six miles deep from each side of the river beginning at Lake Erie and extending in that proportion to the head of the said river which them and their posterity are to enjoy forever."
This agreement was a decree, never formalized as a treaty,
Read more...