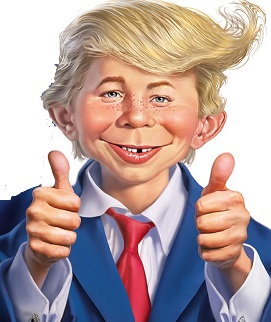 I have avoided getting caught up in what can only be described as the insanity gripping the US media and political elite since even before Trump's astounding victory in 2016 -- the claim that poor, weak Russia somehow orchestrated the defeat of Hillary Clinton and the election of the clownish, loose cannon Donald Trump. 'Ridiculous,' I laughed. As the drumbeat continued into the fourth year, out of curiosity, I decided I should have a look.
The biggest noise was the indictment of a Russophobe anti-Trumper (Trump "a soulless ginger orangutan") whistleblower Reality Winner, in 2018, whose claim of Trump-Russia conspiracy was bogus but who was imprisoned for her 'courageous' blowhardiness anyway. (US justice is as weird as American names like 'Reality Winner'. She exposed … nothing, and was sentenced to five years and three months in prison as part of that marvel of US 'justice' a plea bargain.)
I watched a video interviewing black activist Andrew (unintelligible) on MSNBC in April 2019, with the accompanying article, "Russian documents reveal desire to sow racial discord — and violence — in the U.S.", about a Facebook troll who supposedly originated in the now legendary Internet Research Agency, "the St. Petersburg-based troll farm that played a key role in the 2016 Russian meddling campaign."
Naughty, naughty.