Note: Links are to my articles for Al-Ahram Weekly in Cairo, Presstv, DissidentVoice and other sites
My Timelines 2000-2010: United States, Latin America, Europe, Africa&Asia are here
My Timeline 2010-2019: Middle East here
Timeline 2010-2019: United States&Canada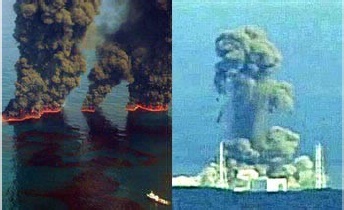 2010 *Republicans retake House of Representatives as Democrats lose 63 seats.
*US starts to bomb Yemen.
*Deepwater Horizon oil rig in Gulf of Mexico explodes, spilling millions of gallons of oil into sea. Worst oil spill in American history.
*US Representative Gabrielle Giffords severely wounded in assassination attempt when gunman went on shooting spree, killing federal judge John Roll and five others. Over the decade, mass shooting attempts became an almost weekly event. The group Everytown for Gun Safety identified 110 mass shootings, defined as shootings in which at least four people were murdered with a firearm, between 2009 and 2014.
2011 *Osama bin Laden killed in Abbottabad, Pakistan by US Navy SEALs, his body supposedly dumped at sea.